Resilience Series
A collection of exercises aimed to help you build your resilience, not only in the workplace, but also in your day to day life.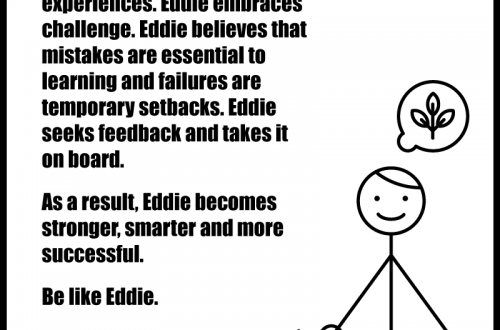 Growth Mindset – Be like Eddie
Eddie has a growth mind set. That means Eddie is curious to learn and open to new experiences. Eddie embraces challenge. Eddie believes that mistakes are essential to learning and failures are…
More...