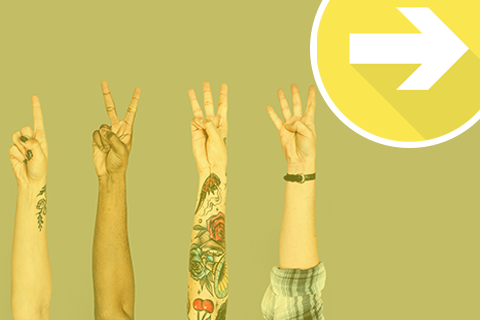 Access to a wider talent pool, closer alignment with an increasingly heterogeneous customer base, improved decision-making and innovation. How can you achieve all of this?
Simple – create more diversity across your workforce.
Although the answer may seem simple, the process of achieving this has been somewhat different and it's one that many organisations continue to grapple with.
Research done by McKinsey & Co ('Diversity Matters', 2015) found that companies in the top quartile of gender diversity were 15% more likely to have financial returns that were above their national industry median.
What practical steps can businesses take to ensure they reap the many benefits of increased diversity?
1. Take a look at how you recruit
A key barrier to diversity in the workplace is the unconscious practice of the fact that we all hire ourselves. The expert panel on a BBC 'Talking Business' programme in 2016 recommended removing as much conscious and unconscious bias as possible.
Consider for example:
How you frame and place job adverts as this can have a disproportionate effect on who applies and, subsequently, how they perform on the job.
Anonymising or jointly comparing CVs to help assessors to concentrate on the information that matters.
Using more objective and valid interview techniques such as Structured Interviews and ensuring interviewers are well trained in their use.
2. Diversity-proof your HR policies
Are your HR Policies "diversity-proofed" and keeping pace with changing knowledge about what enables all staff to contribute more?
Is there systematic analysis of where and when talent is lost; or stays but "feels stuck" (such as part-time staff or staff with caring responsibilities); or when over-promotion occurs?
Is talent being enabled to emerge and grow whilst also remaining different and distinctive?
Do staff feel they can be just as recognised by the organisation as the more conventional workforce members? Does it feel safe to stand out from the "in-group"?
3. Invest in your talent pipeline
Target setting has made a significant difference to diversity on Boards. According to a report by Cranfield University, the number of women on FTSE 100 Boards has risen from 12.5% in 2011 to 25% by the end of 2015. However, in 2016 the pace of change has now slowed and there is a very small pool of women in the pipeline.
According to Professor Susan Vinnicombe of Cranfield School of Management, "The overriding belief is that unless CEOs now make [the pipeline] an operational priority, the availability of suitably qualified and experienced women to take up both non-executive and executive director positions will at best plateau and at worst decline."
To counteract your talent pipeline drying up, consider:
If there are sufficient "stretch" opportunities and large-scale assignments being created and offered, with appropriate support, and
If there are role models and mentors from within and outwith the company sourced and trained to raise aspirations
Talented staff who are underrepresented at senior levels, should be helped to forge a stronger sense of their identity as potential leaders early in their careers; and to cultivate their ambition. Believing in being a leader is key to becoming a leader.
4. Support line managers
Line managers also need to be equipped with the knowledge and leadership behaviours to manage and lead a diverse workforce.
Managers can feel ill-equipped and under confident in inclusive leadership practices. They are often curious and keen to know what valuing and respecting staff who have different backgrounds to themselves looks like, especially in the context of busy, high demand work environments.
As a consequence, they need to be supported, challenged and encouraged to innovate and experiment with novel development opportunities whilst also reviewing and evaluating the results.
The World Economic Forum predicts that we'll achieve global gender diversity by the year 2095 if the current pace of change continues. That's 79 years away! Can we really afford to wait that long?